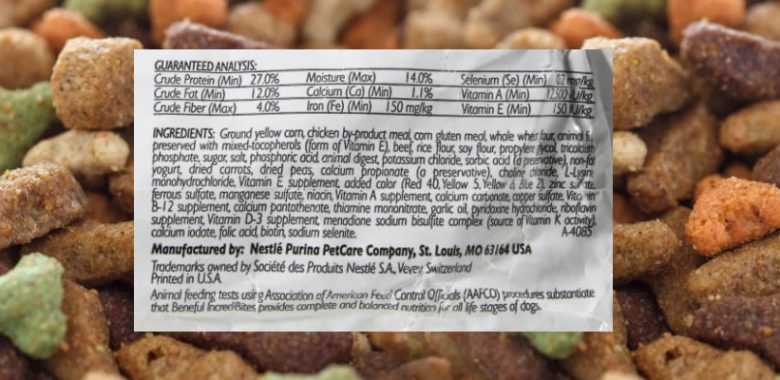 What's Really in Pet Food?
What Happened to the Nutrients?
Dr. Randy L. Wysong is a veterinarian and produces his own line of pet foods. A long-time critic of pet food industry practices, he said, "Processing is the wild card in nutritional value that is, by and large, simply ignored. Heating, cooking, rendering, freezing, dehydrating, canning, extruding, pelleting, baking, and so forth, are so commonplace that they are simply thought of as synonymous with food itself." 7 Processing meat and by-products used in pet food can greatly diminish their nutritional value, but cooking increases the digestibility of cereal grains.
To make pet food nutritious, pet food manufacturers must "fortify" it with vitamins and minerals. Why? Because the ingredients they are using are not wholesome, their quality may be extremely variable, and the harsh manufacturing practices destroy many of the nutrients the food had to begin with.
Contaminants
Commercially manufactured or rendered meat meals and by-product meals are frequently highly contaminated with bacteria because their source is not always slaughtered animals. Animals that have died because of disease, injury, or natural causes are a source of meat for meat meal. The dead animal might not be rendered until days after its death. Therefore the carcass is often contaminated with bacteria such as Salmonella and Escherichia coli. Dangerous E. Coli bacteria are estimated to contaminate more than 50% of meat meals. While the cooking process may kill bacteria, it does not eliminate the endotoxins some bacteria produce during their growth and are released when they die. These toxins can cause sickness and disease. Pet food manufacturers do not test their products for endotoxins.
Mycotoxins — These toxins comes from mold or fungi, such as vomitoxin in the Nature's Recipe case, and aflatoxin in Doane's food. Poor farming practices and improper drying and storage of crops can cause mold growth. Ingredients that are most likely to be contaminated with mycotoxins are grains such as wheat and corn, cottonseed meal, peanut meal, and fish meal.