 Max Performance Beef & Tripe / 2 lb Chub
$7.00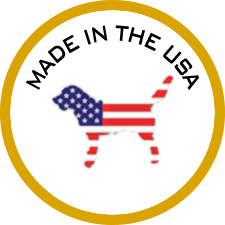 Formulated by a Renown PhD in Animal Nutrition, Dr. Richard Patton.
We only serve residents within 20 miles of Spokane with a minimum order of $35.00. Customers outside of this area or below the minimum order threshold, please call or email to arrange delivery prior to placing your order.  Unfortunately, we cannot ship this product at a reasonable cost.  
Max Performance Beef & Tripe is a Prey Model Raw (PMR) formulation.  This blend contains NO fruits, vegetables or supplements, and is especially good for dogs with allergies or sensitive stomachs.  For the specific ingredients and guaranteed nutritional analysis, please click on the "Additional Information" tab below.
NO GRAINS or GLUTENS
NO CHEMICALS or PRESERVATIVES
NO ADDED SUGARS or DYES
Description
Important Information: This is a raw meat product and should be handled in accordance with USDA applicable safe food handling procedures. Keep frozen until ready to use.
Ingredients and Guaranteed Analysis: Please click on the Additional Information tab to view the Ingredients and Guaranteed Analysis